Valley TV Network
"The Voice of Non-Profits"
The Valley TV network delivers your message to over 20,000 daily viewers in the Rio Grande Valley.  Host locations include popular restaurants, supermarkets, barber shops, salons, waiting rooms and other "hotspots" that effectively reaches all demographics.  Your messages air dozens of times each day simultaneously at all or just the locations you choose allowing you to precisely target your market.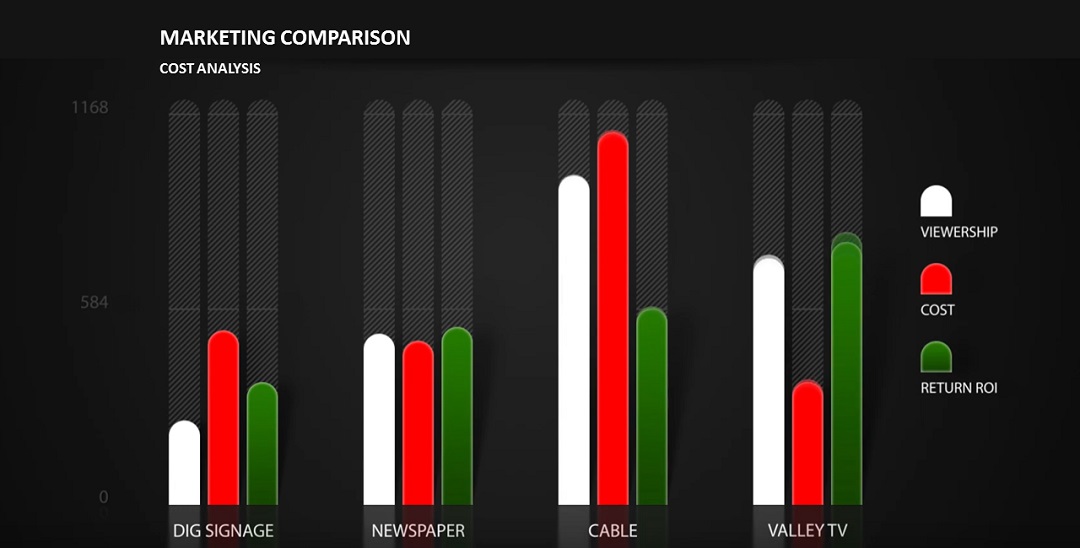 Commercial video used in this way has proven overwhelmingly effective.  Our network allows you to target specific demographics or the valley as a whole.  Maintain a constant daily presence in your market.  Just like you, we're interested in long term customer satisfaction and loyalty.
Supporting the local community is critically important. Non-profits and local charities are provided with airtime and production free of charge along with direct funding. Exposure, fund raising and support are made possible through our advertisers, please patronize them.